Viagra Connect
Buy Viagra Connect online without going to a Doctor
Viagra Connect is the over the counter brand of Viagra/Sildenafil.
Start your online consultation from the Erectile Dysfunction treatments page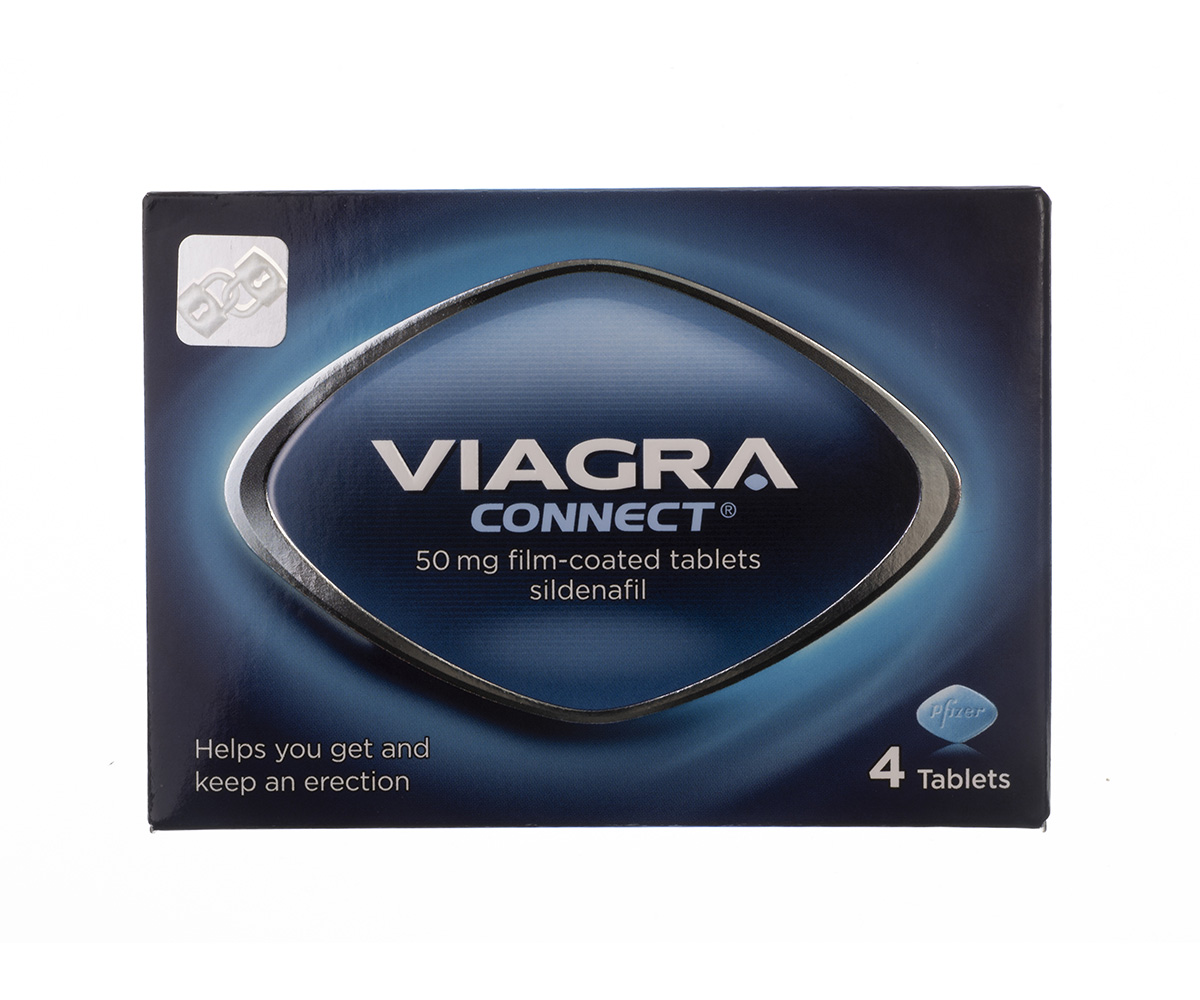 Pricing
We guarantee to beat any price you find online and offer free delivery with every order.
Important note: To undertake a consultation and purchase this product you must go back to the Erectile Dysfunction Treatment Page and click on 'Start Online Consultation'.
| Quantity | 50mg |
| --- | --- |
| 4 Tablets | £17.99 |
| 8 Tablets | £31.99 |
| 16 Tablets | £61.99 |
| 24 Tablets | £89.99 |
| 32 Tablets | £117.99 |
| 64 Tablets | £224.99 |
Viagra Connect
Viagra Connect is a fast-acting treatment for erection problems. If you regularly experience difficulty getting an erection, or maintaining an erection during sexual intercourse, then Viagra Connect could be an effective solution. It is a clinically proven product, which is safely used by millions of men around the world.
Erection problems can be experienced by men of any age, although they are more common in middle age and beyond. If left untreated, the condition can impact on quality of life, both emotionally and physically. 
However, it's important to note that erectile dysfunction can be a symptom of a more serious health condition, such as heart disease or depression, so it's important to establish whether there is an underlying cause of the problem when seeking treatment.
How does Viagra Connect work?
Viagra works by relaxing the blood vessels in the penis, allowing blood to flow more easily to the erectile tissues. For the majority of men, this results in a stronger and longer-lasting erection. The active ingredient is 50 mg of sildenafil, although the dosage may vary according to your age, BMI, and the severity of the erection problems you are experiencing. 
How do you take Viagra Connect?
Patients are advised to swallow one whole tablet with water, about one hour before sex. The treatment only works when you are sexually aroused, so you won't experience an unwanted erection after taking Viagra. It takes about 30-60 minutes to work, so you need to time your sexual activity to fit in with this.
Viagra Connect will remain effective for up to four hours after taking it, so there's no need to rush or worry that you only have a short timeframe for sex. It's best to take your time, and get yourself in the mood without becoming too anxious about your sexual performance. The erection will go away as it normally would after sex.
Always follow the instructions in the patient information leaflet, and don't take more than one tablet a day. Be aware that foods which contain a high level of fat reduce the effectiveness of Viagra Connect, so avoid heavy fatty meals before taking it.
What are the side effects of Viagra Connect?
Viagra Connect can have side effects, like all medications. Not all users will experience them, but some are more common than others. The full list of side effects will be listed in the patient information leaflet, so it's important to read this carefully before taking it.
The most common side effect is a headache, which is experienced by more than 1 in 10 men. Other side effects include nausea, dizziness, flushing, a stuffy nose, and indigestion.
Most of these symptoms should clear up within a few hours, but if you are concerned you should seek medical advice.
Viagra Connect shouldn't be taken by men under 18, or women. It may not be suitable for men taking certain medications, so it's important to have a chat with a pharmacist or doctor before taking it. However, you do not need a prescription to buy Viagra Connect. It can be purchased online, or over the counter in a pharmacy.