Vardenafil (Generic Levitra)
Buy Vardenafil online without going to a Doctor
Vardenafil is the generic form of Levitra.
Start your online consultation from the Erectile Dysfunction treatments page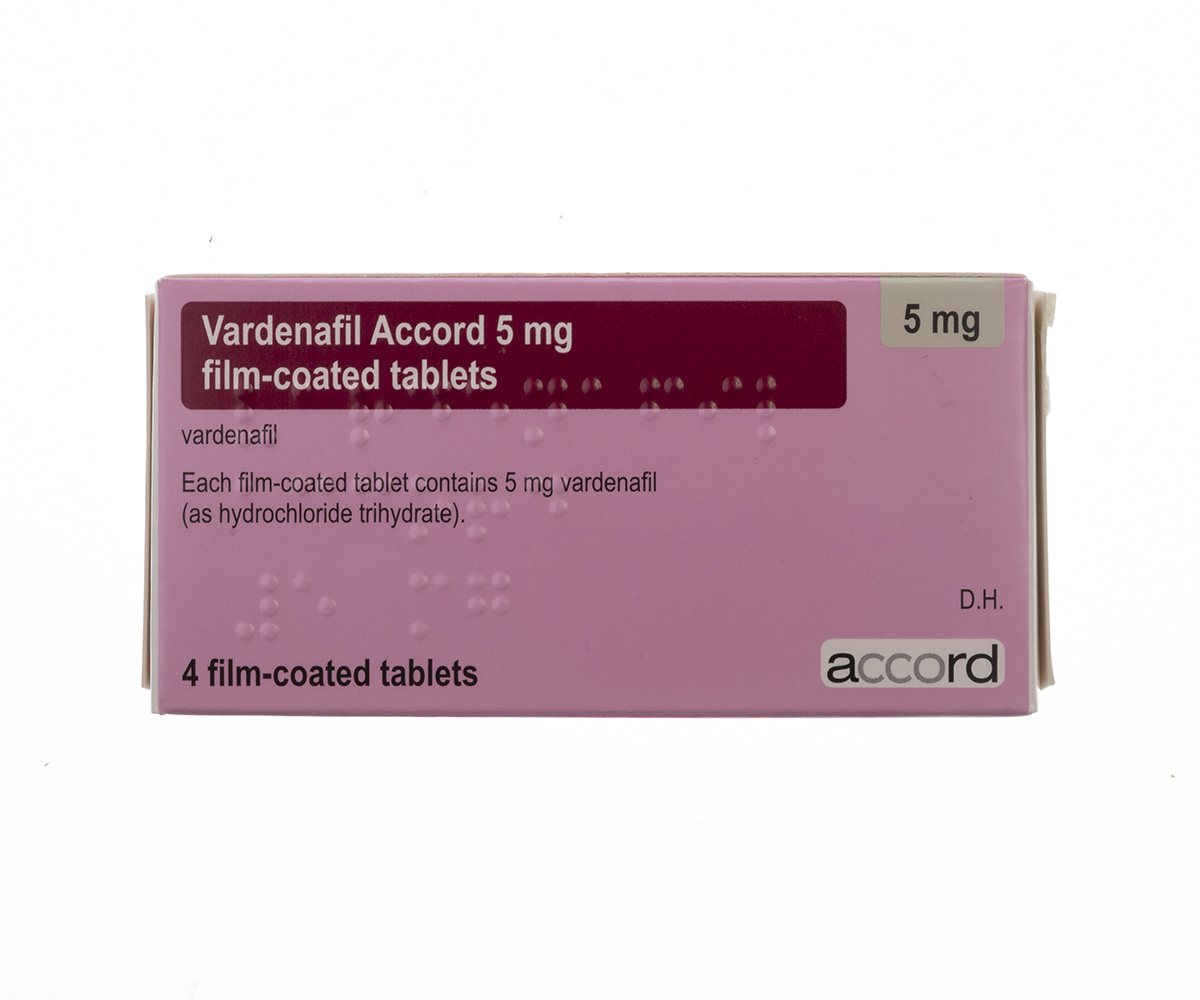 Pricing
We guarantee to beat any price you find online and offer free delivery with every order.
Important note: To undertake a consultation and purchase this product you must go back to the Erectile Dysfunction Treatment Page and click on 'Start Online Consultation'.
| Quantity | 5mg | 10mg | 20mg |
| --- | --- | --- | --- |
| 4 Tablets | £11.89 | £13.95 | £14.99 |
| 8 Tablets | £22.99 | £24.99 | £28.99 |
| 16 Tablets | £39.99 | £44.99 | £47.99 |
| 24 Tablets | £61.99 | £64.99 | £68.99 |
| 32 Tablets | £79.99 | £84.99 | £87.99 |
| 64 Tablets | £138.99 | £147.99 | £164.99 |
Erectile dysfunction is a very common condition, typically affecting men over the age of 40, although it can affect anyone at any age. It's not usually a serious cause for medical concern but if it continues, seeking medical advice could prove beneficial as it could be a signal that something else is wrong.
The condition can be caused by anxiety, excessive consumption of alcohol or stress, or it can be caused by emotional or physical health problems, so addressing the root cause can help you deal with symptoms.
There is medication you can take, however, to help you get and/or sustain an erection, allowing you to continue enjoying an active and fulfilling sex life.
Vardenafil is one such medication that can be taken to treat erectile dysfunction, working by temporarily increasing the blood flow to the penis. It will enable a firmer and longer-lasting erection, but it does require sexual arousal in order to be effective.
Erectile drugs like tadalafil are PDE-5 inhibitors, which work by temporarily increasing blood flow to the penis. The treatment works in approximately 70 per cent of men, although results can vary from person to person.
It is important to remember that this kind of medication will only treat the symptoms of the condition and will not resolve the physical or psychological cause of the problem. It is also unable to increase levels of sexual desire.
How to take vardenafil
One tablet should be taken 30 minutes to an hour before sex, preferably on an empty stomach or after a low-fat meal.
Alcohol will limit the effectiveness of the medication and it should not be used alongside other medication for erectile dysfunction.
Your dosage will depend on your weight, age and height, as well as how severe your erectile dysfunction is.
Do not take more than one tablet within a 24-hour period.
The effects can last up to five hours.
Are there any side-effects to taking vardenafil?
As with any medication, there is a risk of side-effects when taking vardenafil. Common side-effects include:
Headache
Lightheadedness
Indigestion
Palpitations
Nasal congestion
Blurred vision
Facial flushing
Any side-effects you do experience should disappear within a few hours, but if you're concerned about anything, always seek further medical advice.
Vardenafil is available to purchase online discreetly, following an online consultation with a certified prescriber.