Dutasteride
Buy Dutasteride online without going to a Doctor
Dutasteride is an effective solution for preventing hair loss
Start your online consultation from the Hair Loss treatments page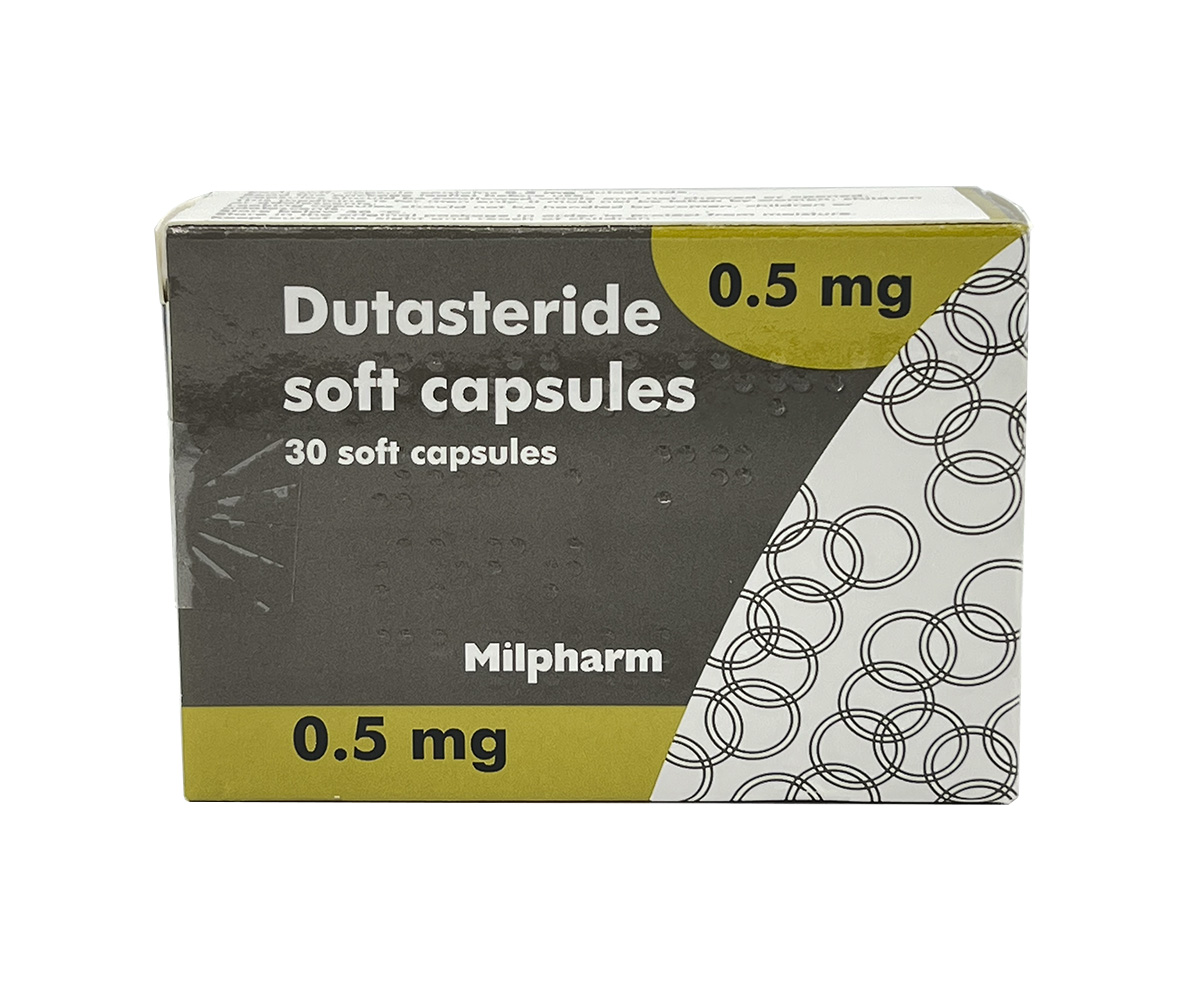 Pricing
We guarantee to beat any price you find online and offer free delivery with every order.
Important note: To undertake a consultation and purchase this product you must go back to the Hair Loss Treatment Page and click on 'Start Online Consultation'.
| Quantity | 0.5mg |
| --- | --- |
| 30 Tablets | £19.99 |
| 90 Tablets | £54.99 |
| 180 Tablets | £94.99 |
Dutesteride works in a similar way to Finasteride 1mg treatments for the treatment of male pattern baldness. Dutasteride is normally used for Benign Prostate Hyperplasia. Please note that Dutasteride is not licensed for male pattern baldness in the UK however, Dutasteride is licensed in other countries for male pattern baldness. 
We do recommend that you try finasteride 1mg tablets before you try dutasteride 0.5mg capsules. 
Dutasteride works by blocking the conversion of testosterone to dihydrotestosterone (DHT). 
DHT is formed in the hair follicles, prostate gland and testes. This causes the reduction of size of the hair follicles which presents as male pattern baldness. 
Dutasteride is as a dual 5-alpha-reductase inhibitor. Pharmacologically it reduces the production of DHT, which in turn treats male pattern baldness.  
For men who are genetically predisposed to male pattern baldness, Finasteride and Dutasteride may prevent the DHT from binding to the hair follicles. 
Please note: Dutasteride is not licensed in the UK for male pattern baldness. Dutasteride is only suitable for adult men who are 18 or above. Women must not take this medication. It should never be handled by women who are pregnant or planning to become pregnant. We recommend that you try Finasteride 1mg Tablets before trying dutasteride.